Yesterday, I updated my BlackBerry Q10 Dev Device to BlackBerry OS 10.3.0.738, It was from the 10.3.0.1154 autoloader.
It's flat styled - it looks much better.
But its camera shot method is changed to an android style, it's bad - it's a great part of the camera in BlackBerry 10 devices. Taking photo and its NFC are the features I enjoy everyday.
Yes, I'm using a BlackBerry mobile phone, a dev device not for sell. Last mobile phone I bought for myself is a Nokia, now it's such a tiny one. Here they are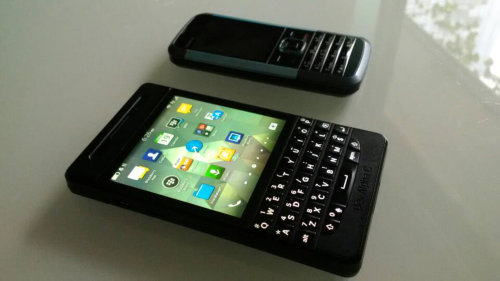 I'm always waitting for my next mobile phone.
iPhone? Yes, it's a great mobile phone, but I still find no reason for it - at least there's not enough reasons right now. Even the iPhone 6 - hmm, It's great and with a high price and not sell in China mainland yet :)
I was planning to buy a Nexus 4, then a Moto X, then a Next 5…
Google services is blocked in mainland China.
You may say a VPN may works - but I don't like it.
You may say a hosts with a rooted device works - But I don't like it either.
Before a mobile device hit my heart, I will still prefer my dev version BlackBerry Q10.
I have a Nexus 7(2013) and a Kindle, they are awesome devices.
But choosing a mobile phone, I could wait.