Cell Cycle Creating 3d-printable cellular models.
You can shape, twist, and subdivide, transforming a simple mesh to a complex patterned structure.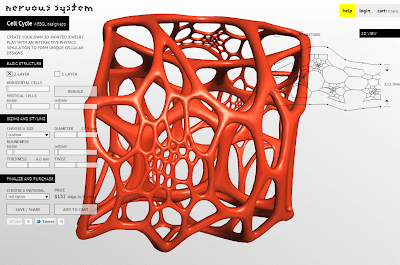 Visit: Chrome Experiments | Nervous System
This demo is built on the Reaction-Diffusion template from the WebGL playground and Evgeny Demidov's fluid simulation.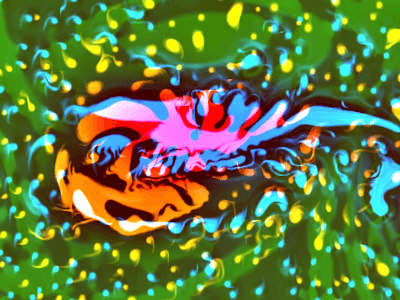 Visit: Chrome Experiments
Explore a detailed 3D model of the human body. Zygote Body uses WebGL and taps directly into the GPU to accelerate rendering of 3D scenes. Take it for a spin and learn about different layers of anatomy by moving the slider or toggling layers on and off with the buttons. Not sure where something is? Try the search box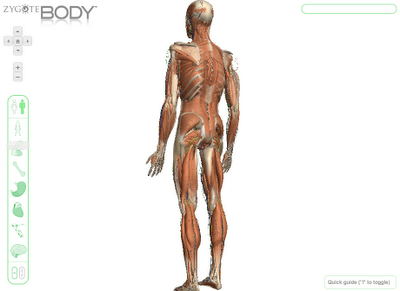 Visit: Chrome Experiments
Google Maps - Street View
Google Maps with Street View lets you explore places around the world through 360-degree street-level imagery. You can check out restaurants, plan your next trip or even visit the Amazon!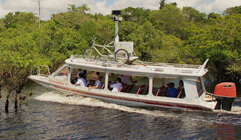 Visit: Street View Gallery
More will be appended …
How to get WebGL enable?
For testing/debugging purposes, software rendering can be used through OSMesa (off-screen Mesa), by setting the "webgl.osmesalib" variable to point to the OSMesa shared library (typically /usr/lib/libOSMesa.so). Note that the OSMesa library is required to use "gl" prefixes, not "mgl". You can also try setting the "webgl.force-enabled" variable to true if WebGL is not working. Variables can be accessed by typing "about:config" in the address bar.
WebGL is supported on Mac OS X 10.6 in the WebKit nightly builds.
After downloading and installing the browser, open the Terminal and type the following:
defaults write com.apple.Safari WebKitWebGLEnabled -bool YES

This command only needs to be run once. All future invocations of the browser will run with WebGL enabled.
WebGL is available in the stable release of Chrome.
Please report issues you find to either the public WebGL mailing list or via the Chromium issue tracker.
Enable WebGL in Chrome - about:flags
WebGL is supported in Opera 12 alpha.
Getting a WebGL Implementation